Here at Agony Aunt we cover many problems people often find in everyday life, one of these is friendships and what to do if a friendship breaks down or comes into problems.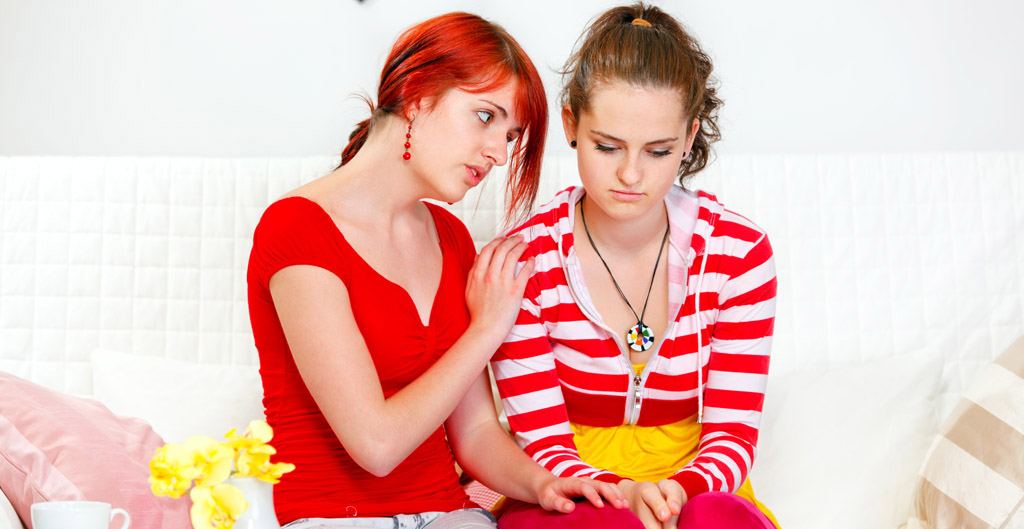 Things can become an issue with friendships as we become older and mature, or if one of us maybe makes more friends or changes social circles.
A very common situation is where you have been friends with someone most of your childhood and practically have grown up together, then often while apart for a while like on holiday where your friend is left at home and you don't spend that time together. This often results in the friend feeling bored and lonely without you around leading them to make more contact with other friends and forming bonds with them while you are away. It is not that your friend is shutting you out or that they don't want to be friends any more but they wanted someone to be around while you were away.
However once you come back from holiday you may find they are hanging around the new friend a lot more leading to feelings of doubt and rejection within yourself. This is a very common issue we receive from people needing someone to talk things over with, here at Agony Aunt we pride ourselves on confidence and listening.
By giving our full attention to any situation no matter how small you may feel it might be these feelings can build up often leading to you maybe saying something you regret. Often people find that their friend is not aware of how your feeling, and also may even be shocked your feeling this way. Before you go confronting them about things it is always good to get things straight in your mind, as confused feelings can cause more issues with things being said that might not be meant.
That is where we can help, here at Agony Aunt we have many ways you can use our service and talk things through with one of our aunts or uncles.
Do not sit there worried and confused talk things through with an Agony Aunt Today. We are here to Listen.
If you are having friendship issues then chat instantly with one of our agony aunts on web or download our iPhone app.